Talent Search & Selection,
People Growth & Organisational Improvement across Australia & the Pacific
Pacific People Solutions' core business is recruitment for the Mining, Utilities, Technology, Energy and Manufacturing sectors.
Pacific People Solutions develops and delivers solutions that provide opportunities for people to grow within an organisational context.
Pacific People Solutions assists clients to find practical solutions to address the concerns they may have with their organisation's effectiveness.
Pacific People Solutions' registered organisational psychologists can provide psychometric assessments from a wide array of publishers.
Pacific Pacific Solutions and CC Pacific offer confidential and culturally sensitive employee assistance counselling in PNG delivered by Papua New Guineans.
Who we are
Our team holds extensive experience in the identification and matching talent for careers in mining, energy, technology, utilities, and manufacturing sectors.
Our People
We employ professional consultants. Our people understand your sector and possess the maturity to manage any potential challenges. We have a track record of providing best practice, tailored, management, and organisational development solutions.
Our team actively engages with our networks, sharing information, and collaborating with each other to ensure optimal outcomes for both clients and candidates. We continuously maintain our profile and industry knowledge by attending conferences specific to our sector focus.
Scott Roberts
Managing Director
Scott has 20 years Recruitment experience leading international Search and Selection firms focused on Mining, Utilities, Manufacturing and Oil and Gas sectors. He joined the recruitment industry after a 15 years in mining in Australia and Papua New Guinea. His mining role include an array of support, operational management and General Management positions. He has also had his own consultancy business and the focus for his consulting has been on the enhancement of Organisation and People performance. Scott is a Fellow of the Recruitment Consulting Staffing Association, a Member of the Australian Psychological Society, a Registered Psychologist and Vice President of the Australia Papua New Guinea Business Council.
Alain Etchegaray
Director
Alain has worked in Australia and in New Caledonia as trainer, recruiter, HR consultant & quality management auditor and manager of companies operating in the same fields in the last 25 years. His main focus is the design of tailored learning solutions to develop local competences in management and quality management.
Alain is a federal board member of the Australia Pacific Islands Business Council and the French Australian Chamber of Commerce – FACCI. He is also the French Honorary Consul in Brisbane.
Ivan Lean
Principal Consultant – Organisational Development
Ivan is an AHPRA endorsed Organisational Psychologist with an interest that diverges into both clinical and organisational realms.
Having both the experiences in the employee assistance industry as well as in the organisational development consulting arena over the last decade; Ivan is able to bring balance into his practices by utilizing the precision of technical business management and combining it with the savoir-faire of treating organisations as a people. His interest gravitates towards leadership development, individual wellbeing and organisational performances and will comfortably venture into the use of unconventional solutions for his clients.
Margaret O'Malley
Principal Consultant – Recruitment
Margaret has 20+ years experience specialising in talent acquisition and executive search.  She has successfully completed confidential search assignments from Executive Leadership down to senior management and technical leadership roles across a range of functional disciplines including operations, projects, exploration, asset management, engineering, finance, and human resources (locally, nationally & internationally).
She has led a national research team and developed expertise in placing senior operational women in the areas of resources, energy and construction.
Margaret has a focus on increasing the diversity of senior leadership teams and is able to provide top tier clients with talent mapping across all level of roles whilst engaging with gender equality groups globally.
Throughout her career Margaret has developed strong networks via her voluntary positions with NAWIC (National Association of Women in Construction), IWiM (International Women in Mining), IWIMRA (Indigenous Women in Mining & Resources Australia), WIS (Women in Safety) WIMARQ (Women in Mining & Resources Qld) and Women in Energy.
Chris Chetham
Chris has 15+ years' experience in talent acquisition and recruitment and holds a BA Human Resource Management from QUT. He is conversant with executive search and selection having worked for companies such as Deloitte, AMP and EY. This corporate background has given him exposure to numerous industries including finance, technology, and construction.
Chris is a disciplined and professional individual with a strong network and work ethic. He has worked on executive leadership roles through to senior management positions across various industries and is now specialising in mining, utilities, manufacturing, and energy with Pacific People Solutions.
He has lead teams and built businesses and drives positive outcomes for his clients.
Toni-Celeste Wiggill
Toni has 20+ years of experience as an outcomes-driven leader with a strong work ethic. She is known for delivering business value, leadership, talent and team management. She has led large projects and teams across Australia, the UK and South Africa. Toni has extensive capability in facilitating business relations both for internal and with external suppliers, vendors and third  party business partners, engaging with senior stakeholders across complex transformations, managing talent resourcing, allocation and delivering results.  
Having worked for many years in Project Delivery and Services, Transformation and Technology, in roles from Management Consultant to Digital Channels Manager and Business Analyst Manager, Toni is passionate about  building high performing teams and focuses on diversity. She uses her expertise across career development, mentoring, skills assessment and training, recruitment and interviewing to build trust with candidates and clients alike, enabling the successful identification of talented people and achieving positive outcomes for them and the organisations she has worked with.  
She is a member of Woman in Technology (WiT) and the International Institute of Business Analysis (IIBA).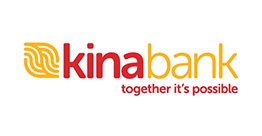 Do you need more information?